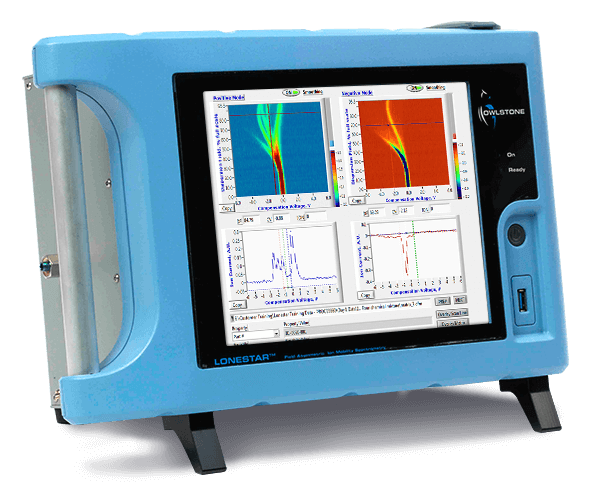 Lonestar
Lonestar is a programmable chemical analyzer used at the point of need by non-specialist operators.
Ability to screen and quantify VOCs in solid, liquid and gas samples
Sensitivity in the low ppb for many VOCs
Flexibility to "train" the instrument for a broad range of processes
Overview
Lonestar is a powerful and adaptable chemical monitor in a portable, self-contained unit.

Incorporating Owlstone's proprietary technology, the instrument offers the flexibility to provide both rapid alerts and detailed sample analysis. It can be trained to respond to a broad range of chemical scenarios and can be easily integrated with other sensors and third-party systems to provide a complete monitoring solution. As a result, Lonestar is suitable for a broad variety of applications ranging from online/at line process monitoring to lab-based R&D.
Flexible

Flexibility to "train" the instrument for a broad range of processes

Sensitivity

Sensitivity at ppm/ppb detection levels

Real-time

Real-time, online monitoring for rapid identification of VOCs

Portable

Portable with a compact footprint

Ease of use

Easily operated by non-specialist

Software

Powerful custom software for data visualization, real-time control, and offline analysis

Integration

Easy integration of other sensor data and control of third-party systems

Remote Monitoring

Network and wireless connectivity for remote monitoring and operation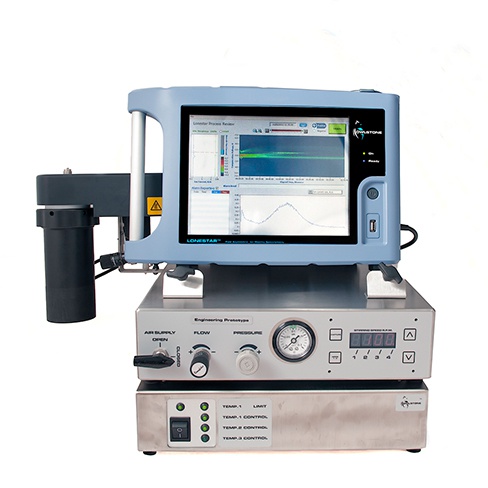 Specs
Lonestar's Technical Specifications
Technology

Field Asymmetric Ion Mobility Spectrometry

Detection mode

Positive and negative ions

Sample input

Ambient, Headspace

Inlet / Outlet

1/8 Swagelok compression fittings

Analyte range

Volatile Organic Compounds

Dynamic range

User adjustable inlet dilution for ppb - %

Instrumental air

Integrated and easy to replace

Max heater temp

70°C

Humidity Range

0% - 95%

Instrument Sensors

Temperature, humidity, flow and pressure

Inputs

Built-in tracker ball

Output

Real-time chemical spectra and stored data

Computer

Built-in PC running Windows XP

Memory

4gb internal

Comms

USB, RJ45

Software

Custom online control software

AC Inputs

120/240V AC

Dimensions

383 x 262 x 195 mm

Weight

7.8kg
Applications
Lonestar Key Applications
For information regarding pricing and availability get in touch with our team
Request pricing