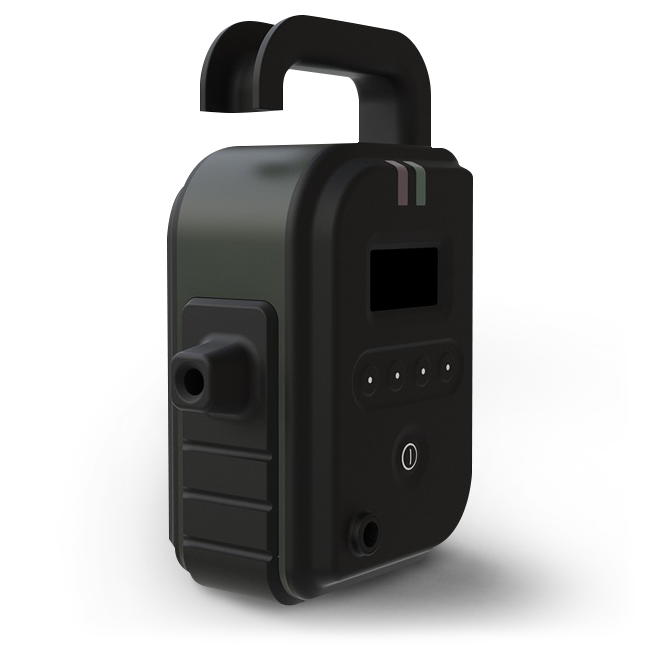 Next Generation Chemical Detector
Owlstone's Next Generation Chemical Detector (NGCD) was funded by the U.S. military. It integrates the Owlstone technology into a handheld form factor while maintaining all of the technology's key benefits.
Handheld and lightweight
Extreme sensitivity
Extended CWA and TIC detection libraries
Reprogrammable
Overview
NGCD is a powerful and adaptable chemical monitor in a handheld, self-contained unit.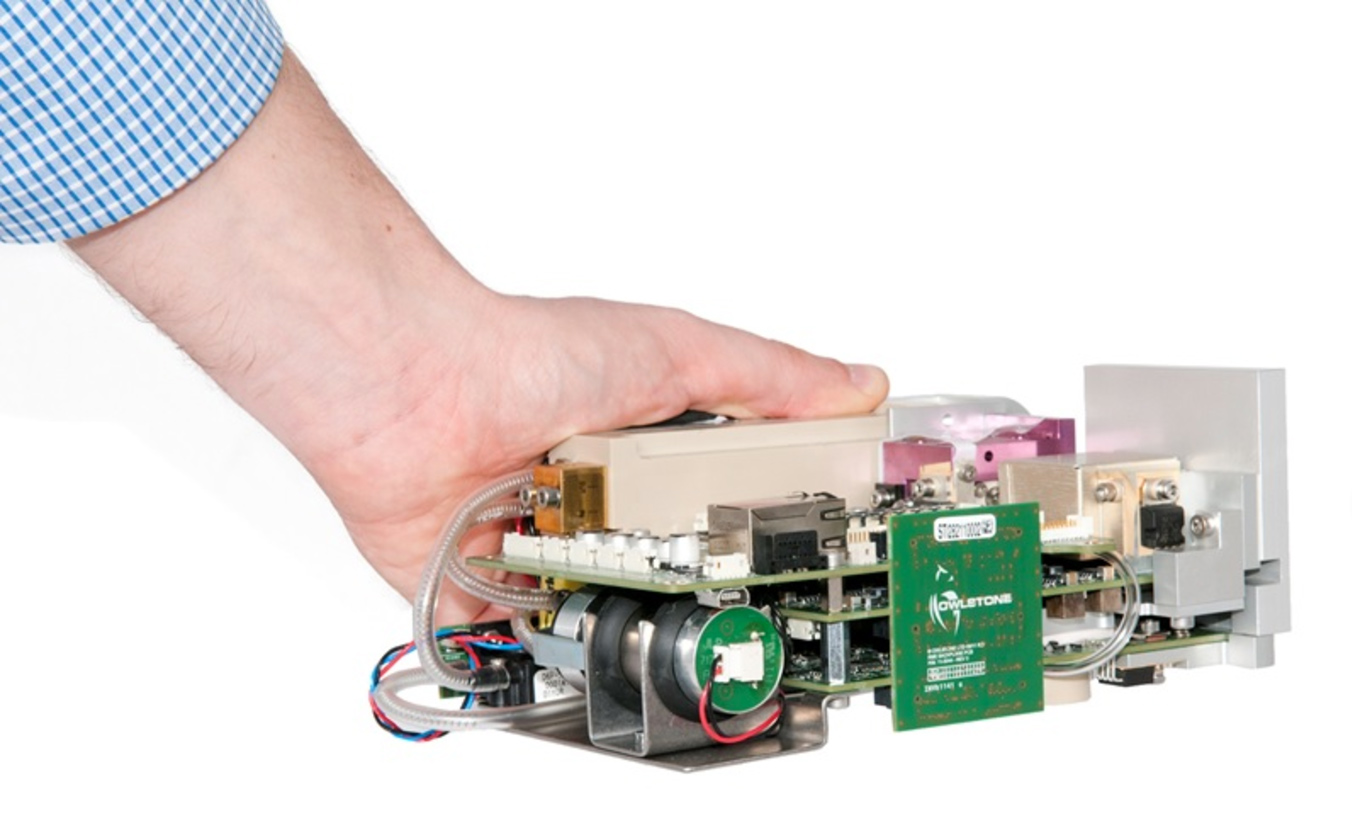 Incorporating Owlstone's proprietary technology, the instrument offers the flexibility to provide both rapid alerts and extended-duration hazard monitoring. It can be trained to respond to a broad range of chemical hazard scenarios and can be easily integrated with other sensors (e.g., RAD & BIO) and third-party systems. In particular, the NGCD detection database has been expanded to include an extensive range of Toxic Industrial Chemicals (TICs).
Broadband Detection

Detection and identification of conventional CWAs, emerging threats and an extensive range of TICs

Sensitivity

Sensitivity at parts-per-billion detection levels combined with inlet control for a high dynamic range

Response Time

30 second alarm times for a majority of conventional CWAs and high-threat TICs at 10 minute critical Military Exposure Levels (MELs)

Handheld

Less than 1 kg (2.2 lbs). Options available for vehicle mounted fixed site

Ease of Use

Operable by non-specialists with less than one hour's training

Advanced User Software

Intuitive laptop-based user interface available for data review

Flexible

Mode selection: user can switch between rapid response (high threat condition) and monitoring mode (lower threat, contamination avoidance condition). More than 4 hours data logging capability

No Hazardous Materials

System uses a non-radioactive (non-RAD) ionization source
Applications
Next Generation Chemical Detector Key Applications
For information regarding pricing and availability get in touch with our team
Request pricing