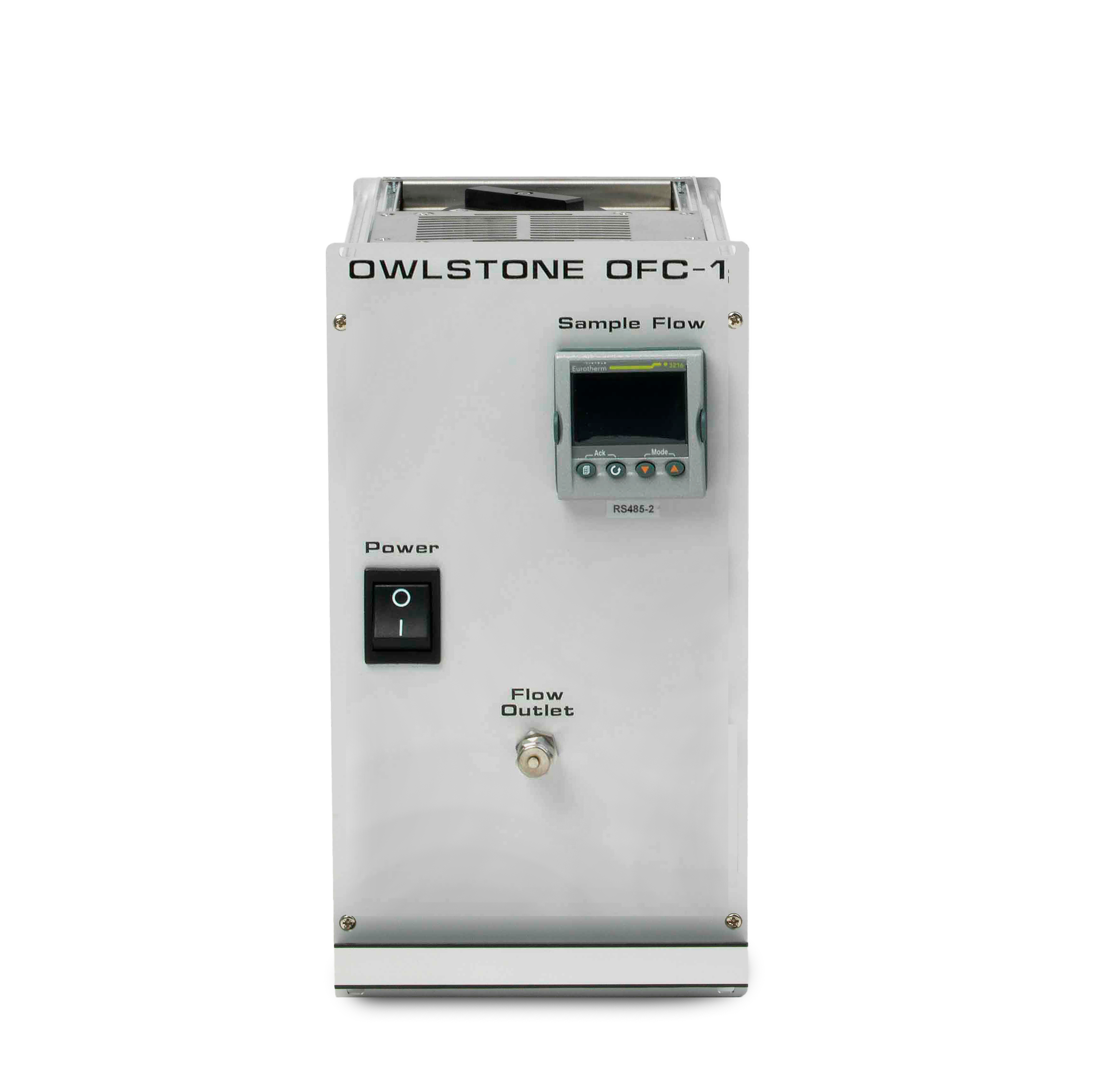 OFC-1 Flow Controller
The Owlstone Flow Controller can be fully integrated into your GEN‑SYS rack for secondary dilution and ultra-low concentrations.
The OFC-1 Flow Controller works alongside our Calibration Gas Generators and Humidity Generator to provide an easily controlled, highly accurate flow of diluent gas.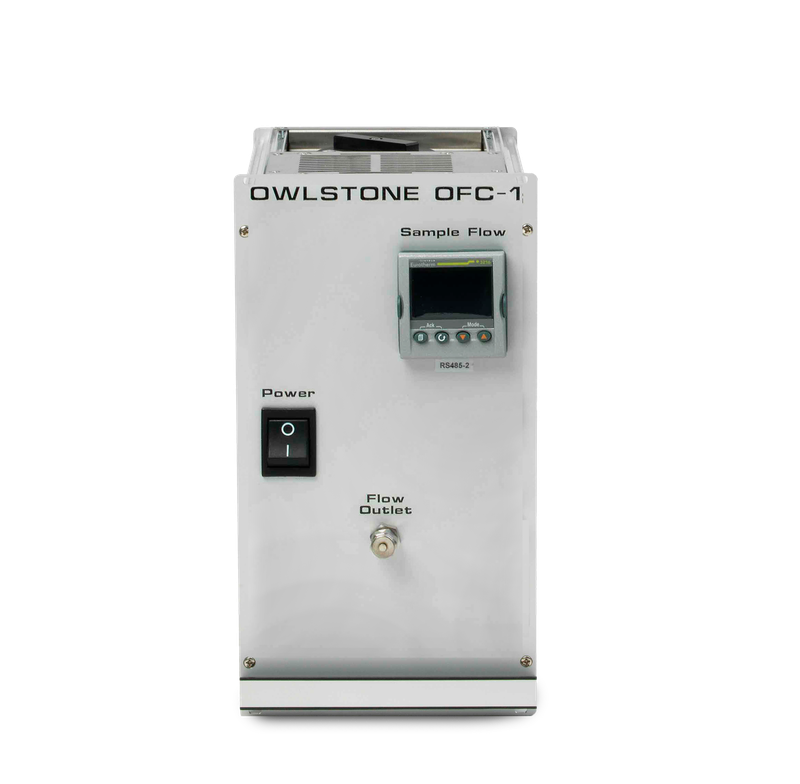 Specs
OFC-1 Flow Controller Specs
Gas

Air/nitrogen

Flow range

500ml min-1 to 3000ml min-1 at 1 ml min-1 increments (higher flow available on request)

Inlet pressure

40 psi

Inlet fitting

1/4" Swagelok quick connect

Sample outlet pressure

10 psi

Outlet connection

1/8" Swagelok compression

Power supply

24V

Current rating

0.5A

Fuse

1 AF
Integration
Integrating Your OFC-1 Flow Controller with Calibration Gas Generators and Humidity Generators
Owlstone's modular GenSys system easily allows you to add the OHG-4 Humidity Generator and the OVG-4 or V-OVG Calibration Gas Generator to your system set-up.
For information regarding pricing and availability get in touch with our team
Request pricing