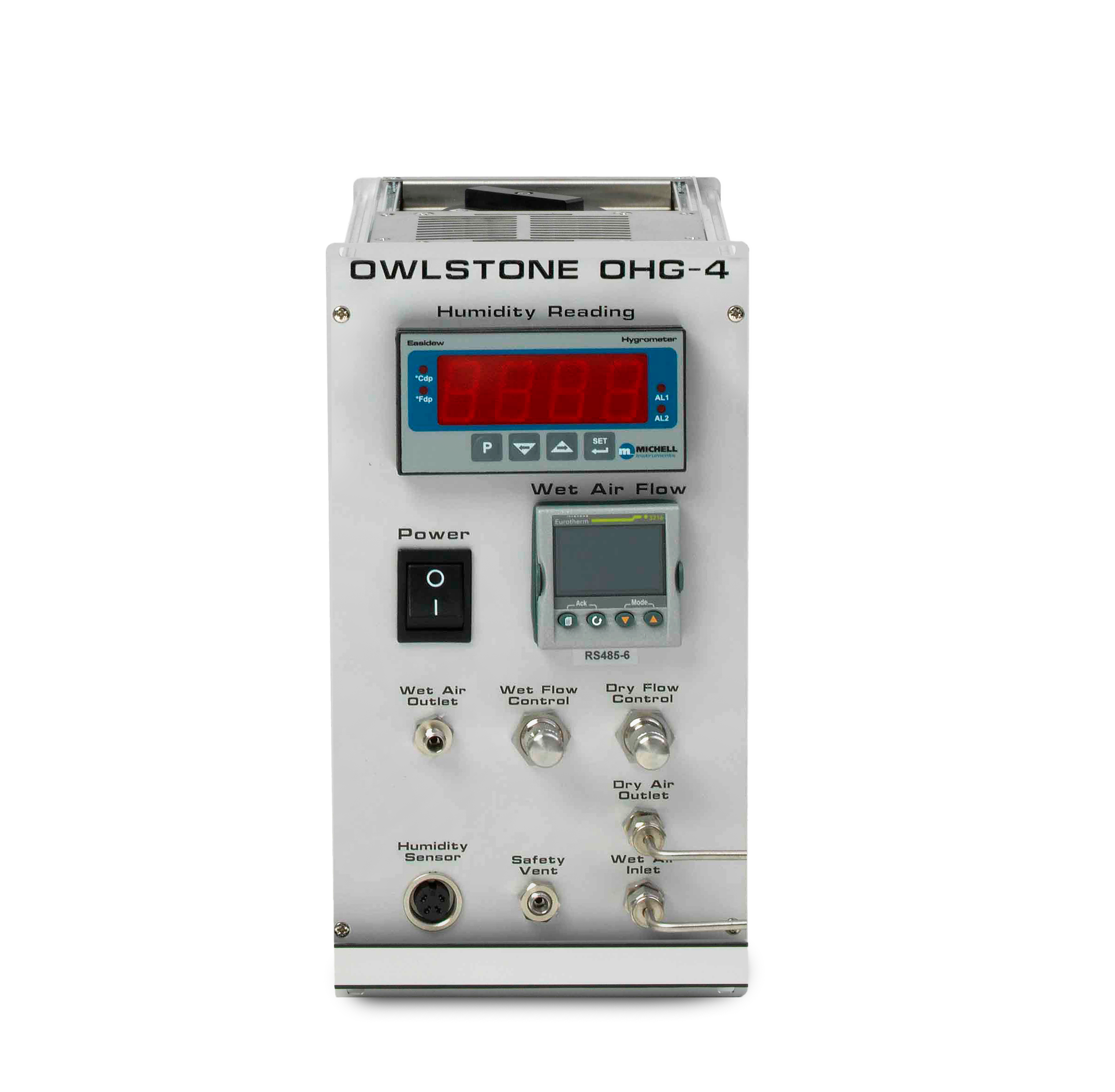 OHG-4
The Owlstone Humidity Generator (OHG-4) is a versatile humidity generator that is used to produce a range of relative humidity concentrations from 1 to 90%RH (±1%).
Designed to be mounted in the Gen-Sys rack, the OHG-4 can be used in conjunction with your OVG-4 or V-OVG to generate a wide range of vapor standards, suitable for calibration of sensors, especially gas sensors.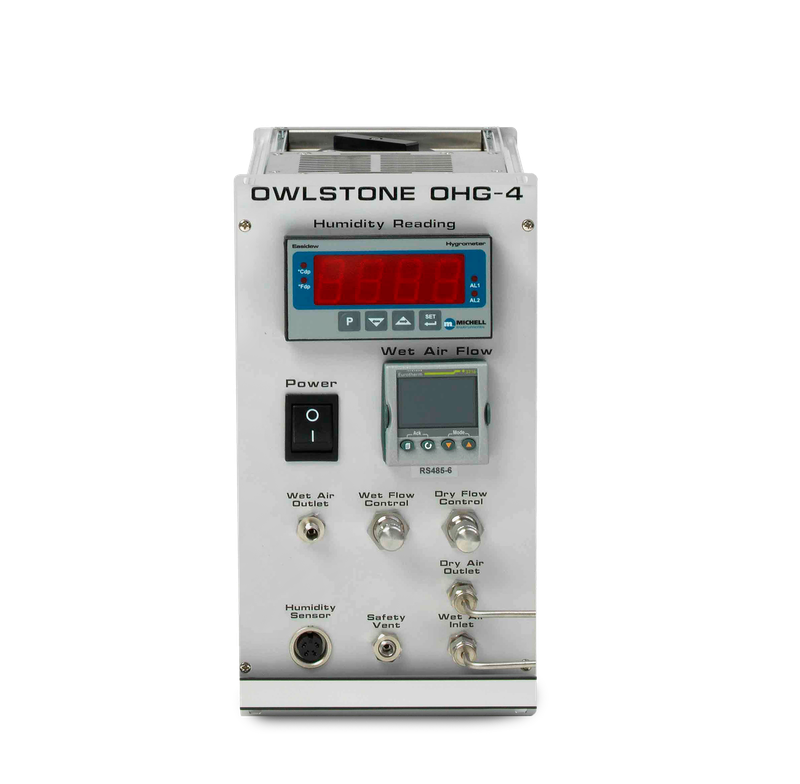 Specs
OHG-4's Technical Specifications
Humidity, upper limit

>90% RH

Humidity, lower limit

1% RH depending on inlet gas

Wet gas outlet flow range

300–3000 ml/min (different flow ranges available upon request)

Gas

Air/nitrogen

Inlet pressure

40 psi

Inlet fitting

1/4" Swagelok quick connect

Outlet connection

1/8" Swagelok compression

Power supply

24V

Current rating

0.5 A

Dimensions (OHG only)

145w x 240d x 260h mm

Dimensions (GEN-SYS rack inc. OHG)

620w x 530d x 360h mm

Mass (GEN-SYS)

15–25 kg depending on configuration
Integration
Integrating Your OHG-4 with Calibration Gas Generators and Flow Controllers
Owlstone's modular Gen-Sys system easily allows you to add the OFC-1 Flow Controller and the OVG-4 or the V-OVG Calibration Generator to your system setup.
For information regarding pricing and availability get in touch with our team
Request pricing