LuCID Nurses visit Owlstone Medical HQ
Published on 12 May 17
Owlstone Medical welcomed the LuCID clinical trial research nurses to our headquarters in Cambridge, UK for a one-day meeting.
The NHS funded LuCID (lung cancer indicator detection) study aims to detect early stage lung cancer using Owlstone Medical's Breath Biopsy® platform. The trial will recruit up to 3,000 patients across Europe at 21 clinical sites, making it the world's largest breath-based study ever undertaken for early cancer detection.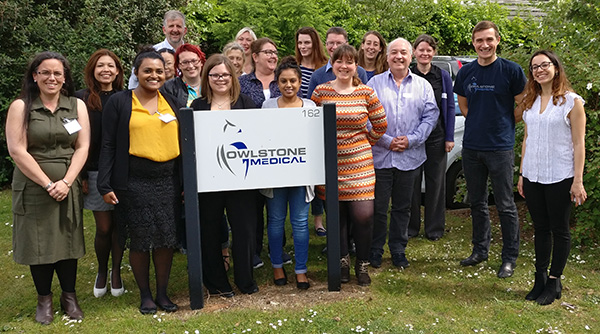 The meeting gave the LuCID nurses an opportunity to find out what happens to the breath samples they collect from trial participants, and to meet and discuss the project directly with our clinical and scientific teams.
It was also a chance for the Owlstone Medical team to gather valuable feedback from the nurses about their experience of using our Breath Biopsy® platform during the trial.
The meeting included presentations from the chemistry and analytical teams, as well as interactive discussion sessions.
The day finished with a behind-the-scenes tour of the new high volume Breath Biopsy laboratory, in which breath samples gathered for the LuCID trial are analyzed.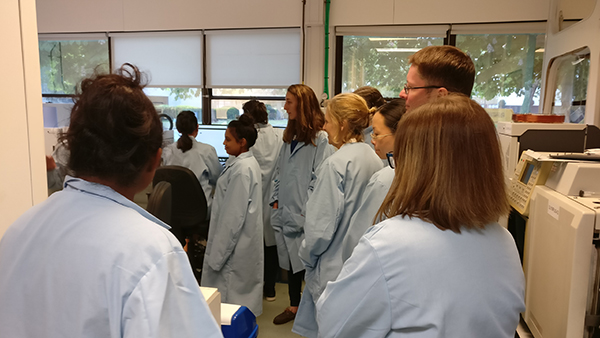 Commenting on the day, Ben Johnson, Clinical Trials Associate in Cancer Sciences at the University of Southampton, said: "I'd like to say a huge thank you for organising what has turned out to be a very interesting, informative and pleasant day. You have plenty of very keen and helpful colleagues, it was a pleasure meeting them, and to be able to put faces to names. The opportunity to learn alternative approaches to consenting participants was one key takeaway. You have a slick operation. It is very useful to have an overview of your set up, and I can appreciate the challenges you face with a greater understanding. Looking forward to next time!"
Carine Fixmer, Clinical Trials Associate in Cancer Sciences at the University of Southampton, added: "First of all many thanks to you and Owlstone for hosting such a fantastic nurses day! The presentations were very insightful and being able to provide as much feedback as we did really made us feel appreciated and valued! I am very much looking forward to the next Cambridge visit."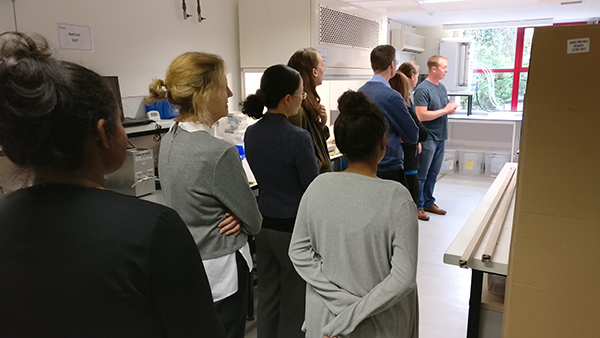 Owlstone Medical's CEO Billy Boyle commented: "The event was an opportunity to show LuCID nurses what happens to breath samples once collected and to get valuable feedback directly from the nurses using our technology to collect breath samples from patients in clinic. It also allowed us to say thank you to them for their extremely hard work and commitment to the trial."
Dr Robert Rintoul, clinical lead for the trial and lead clinician for Thoracic Oncology at Papworth Hospital, Cambridge, UK, said: "Given that the need to explore novel approaches for the early detection of lung cancer is never greater, I am delighted that the LuCID trial is going from strength to strength. It is very encouraging to see that our ambitious recruitment goals are being met as more clinical sites and patients come on board."
#LuCID @OwlstoneNano having a look behind the scenes. Fab set up. Better understanding of process a to b pic.twitter.com/qRtpinopsH

— UoSCancerResearch (@uoscares) 12 May 2017